The club's unique nickname can be derived from many reasons. Today, we will explore and discover the nicknames of these clubs
For football fans, the nickname of the football clubs will always receive warm attention. They always have sensitive information about the colors or traditions of each team. The unique nickname they have can come for many reasons. Today, we will discover the nicknames of these clubs!
Some of the most famous clubs in the world today are Liverpool, Manchester City, Manchester United, Liverpool, Arsenal, Juventus, Bayern Munich, Barcelona…
Most of the football club's nicknames are due to the home fans or factors related to the team history or can also be named by the rival. Let's find out this interesting through nicknames of the most famous clubs in the world today:
Arsenal (Gunner)
The reason for this nickname is because the club was founded in 1886 by the employees at Arsenal Royal. And this cannon has also been shown on the Arsenal logo.
Manchester City (The Read Devils)
This is the name that is reminiscent of Sir Matt Busby – the former MU coach heard when a neighboring club played rugby, Salford. Because he wanted to stimulate the morale of the players, he used this nickname for the club.
Liverpool (Reds)
In 1982, the Liverpool team shirt color is not red but only white and blue, similar to the Everton club. However, in 1964, the legendary Liverpool coach – Bill Shankly decided to change the color of the shirt for the team when it was great to bring the team from the bast up. That's why The Reds is the nickname Liverpool uses as it is now.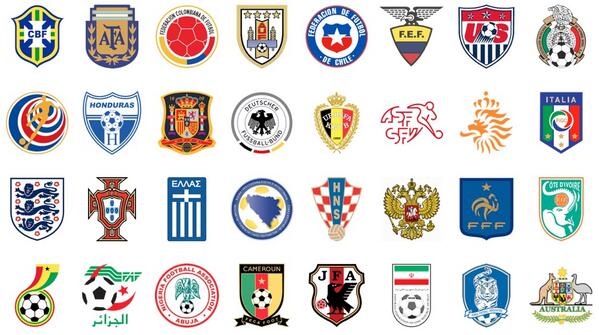 Chelsea –The Blues
In the 50s of the last century, the club is still known as the Pensioner (referring to retired people) due to the influence of the extremely famous hospital The Chelsea Pensinoers.
But in 1952, coach Ted Drake, who became the coach of the club, officially removed the name and replaced it with the Blues, which is also the traditional shirt of the team.
Juventus – Old Lady (Vecchia Signora)
This nickname appeared in 1897 because of its origins when they became one of the oldest Italian clubs. The reason for calling her, not because of Juventus in the Latin word only means female
Besides, the team is also known as The Humpback (Gobbi), Zebre (zebra) …
Bayern Munich – Hollywood Stars (FC Hollywood)
Owning them this nickname because in the 1990s, they had many player faces appearing in the newspapers because there were always conflicts within the team. They also have shocking statements for the fans.